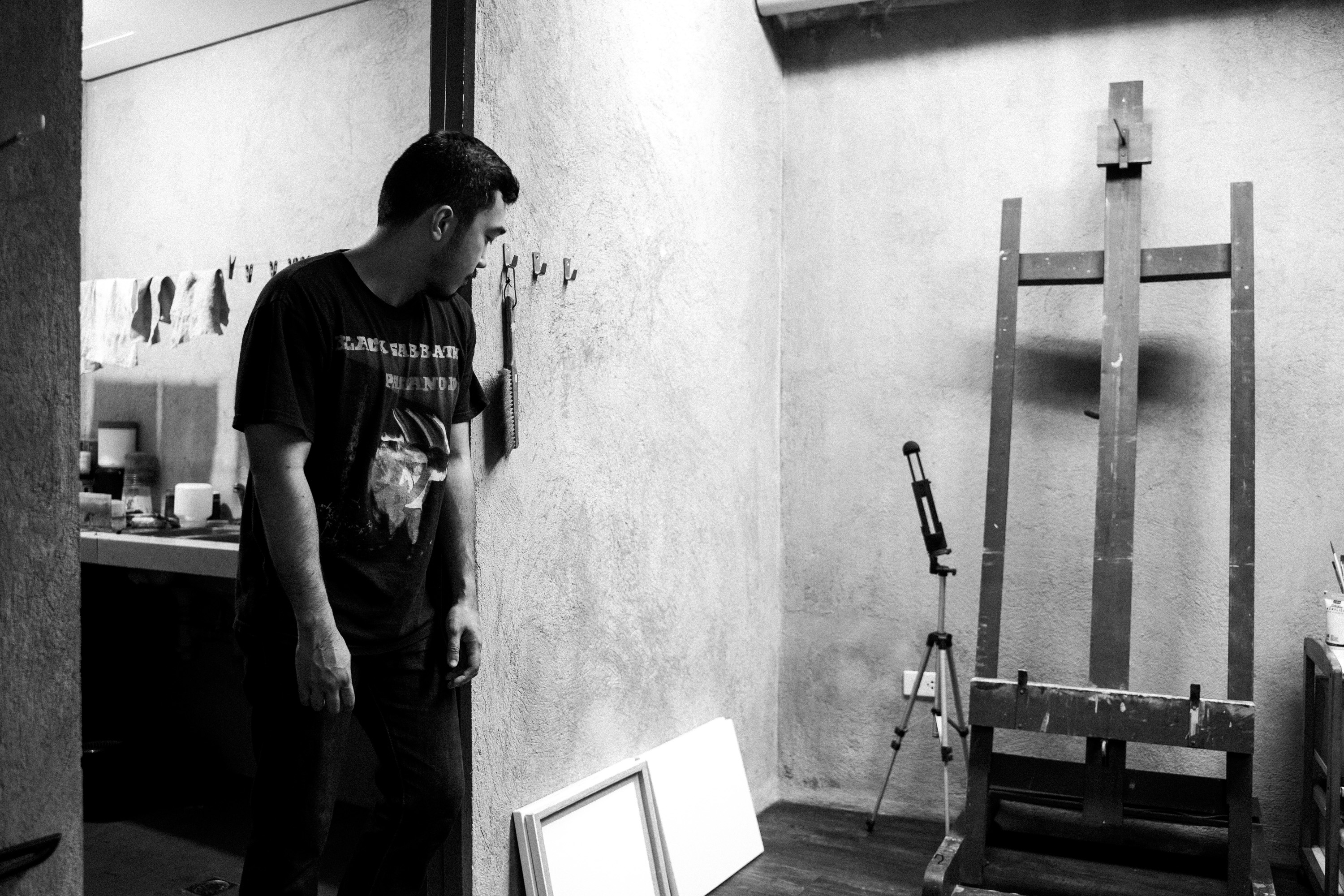 Feature
The Tin Tabernacle of Luis Antonio Santos
Take a few steps almost anywhere in Manila, and you'll likely encounter yero, or galvanized iron. While easily connected to Fortune's homebase, it's also a material a lot of vintage military brands & retailers use in their spaces: galvanized iron was heavily used by the United States Armed Forces' logistics arm, and was also what "G.I." initially referred to before it ended up being the default term for US soldiers. This chain of associations; its ubiquity in the Philippine context, the hard-wearing nature of the material, and its long-standing connections to military structures, made it feel like an ideal point of reference for this collection.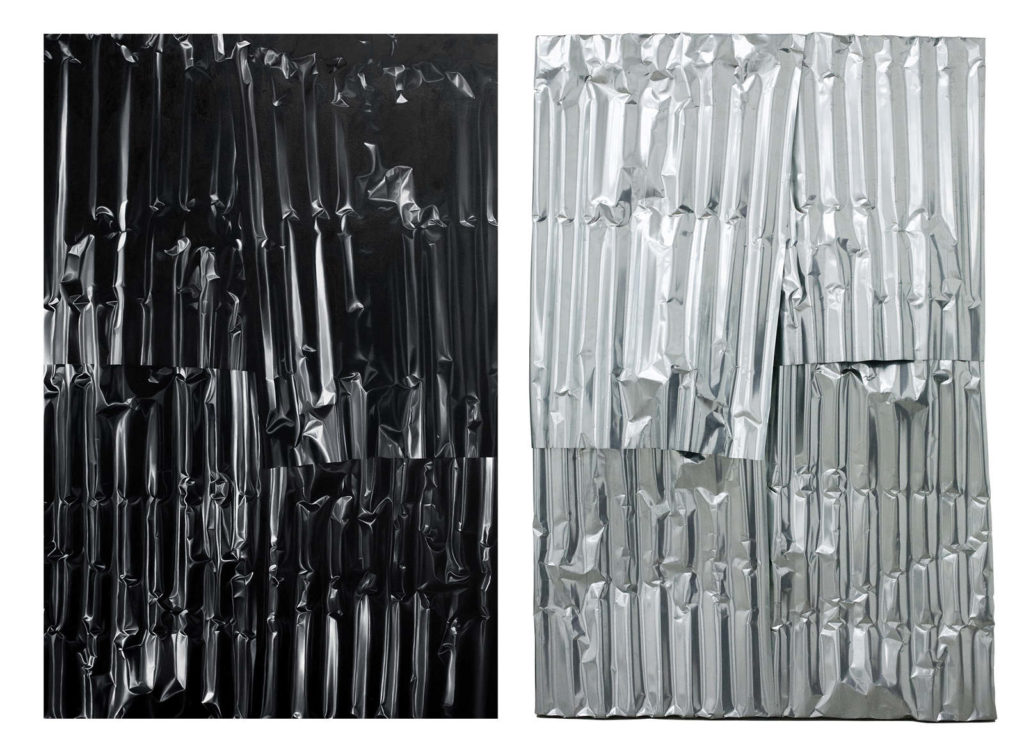 In 2013, artist Luis Antonio Santos completed a series of paintings he called Structures, which featured hyper realistic depictions of yero, displayed alongside the source material; angled and creased. Luis has said he was inspired by Roberto Chabet's large-scale yero installations, but Structures was also another way of looking at Manila's connections to galvanized iron, a meditation on urban spaces, the duality of representation: materials weathering over time while the paintings stay the same; a tribute to something often overlooked. It was also an artistic achievement from both conceptual and technical standpoints that inspired everyone on the Fortune team (long before we'd ever become a brand).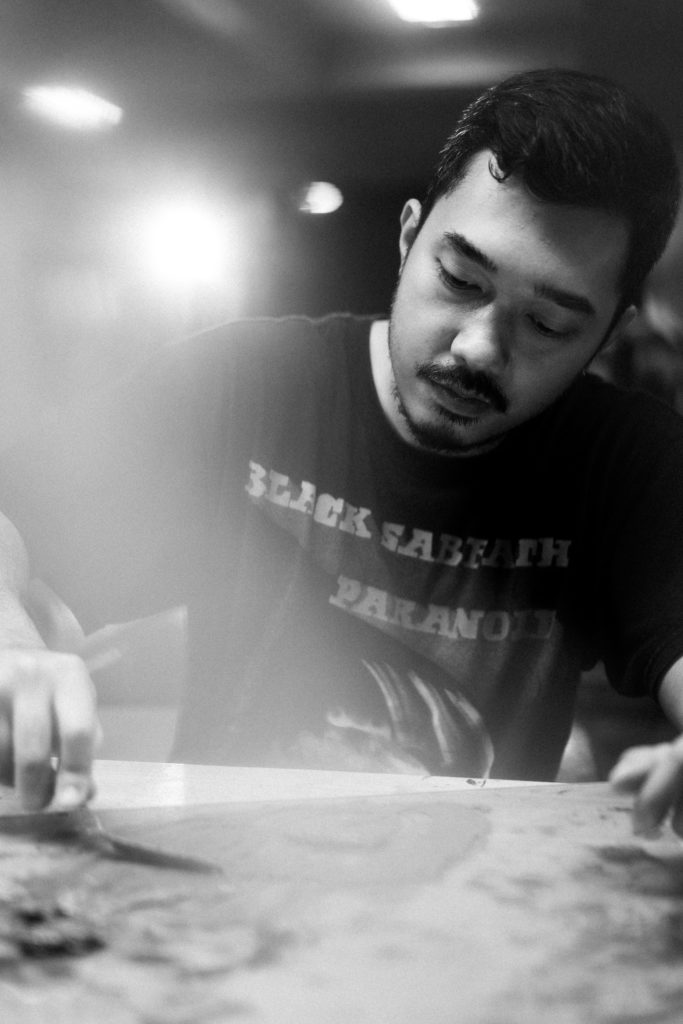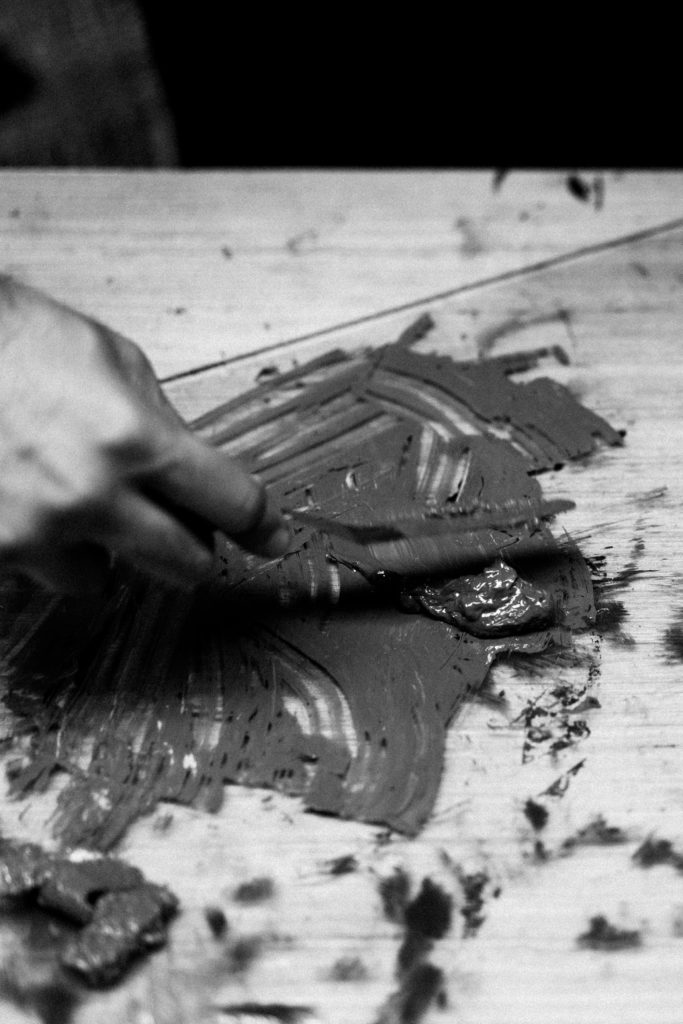 When he was younger, Luis had no interest in following his family into the art world, instead pursuing business and then briefly working as a graphic designer for an agency handling digital graphics. He described the work from this era as "ugly and uninspiring". He stepped into painting as a result of curiosity, surprising himself with how natural it felt. Eventually everything snowballed and he gained prominence in Manila's art scene, hosting solo shows, helping his family run West Gallery, and becoming a staple at Art Fair Philippines. A lot of his work features objects; his very first paintings were specimens of skulls. Luis has always leaned into hyperrealism, a choice made more vivid because of his stylistic inclination towards the use of dark, monotone palettes.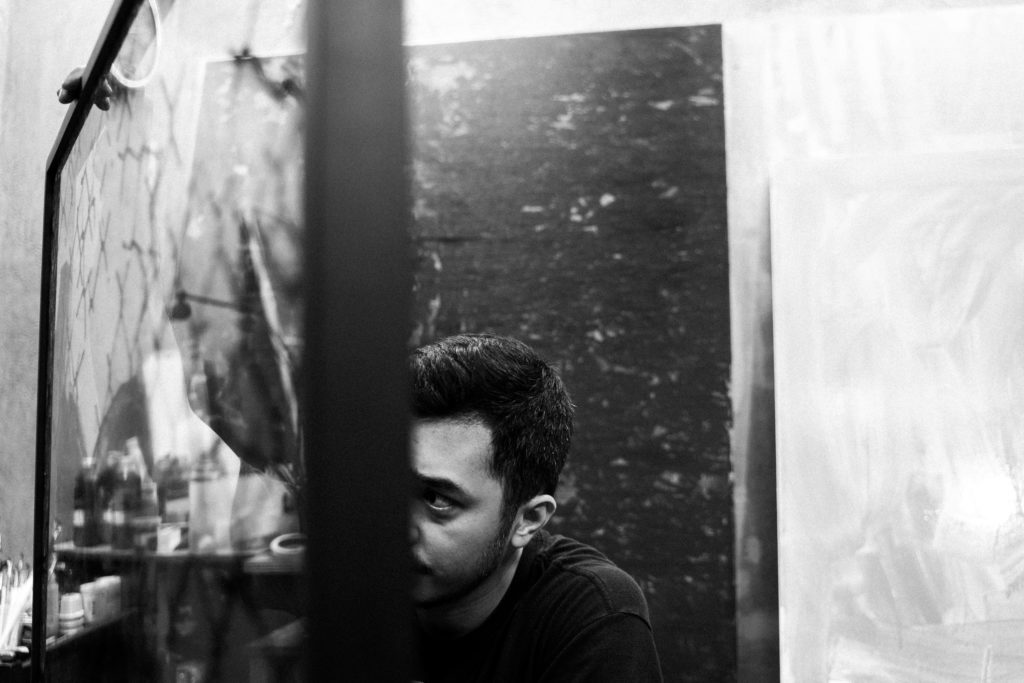 ***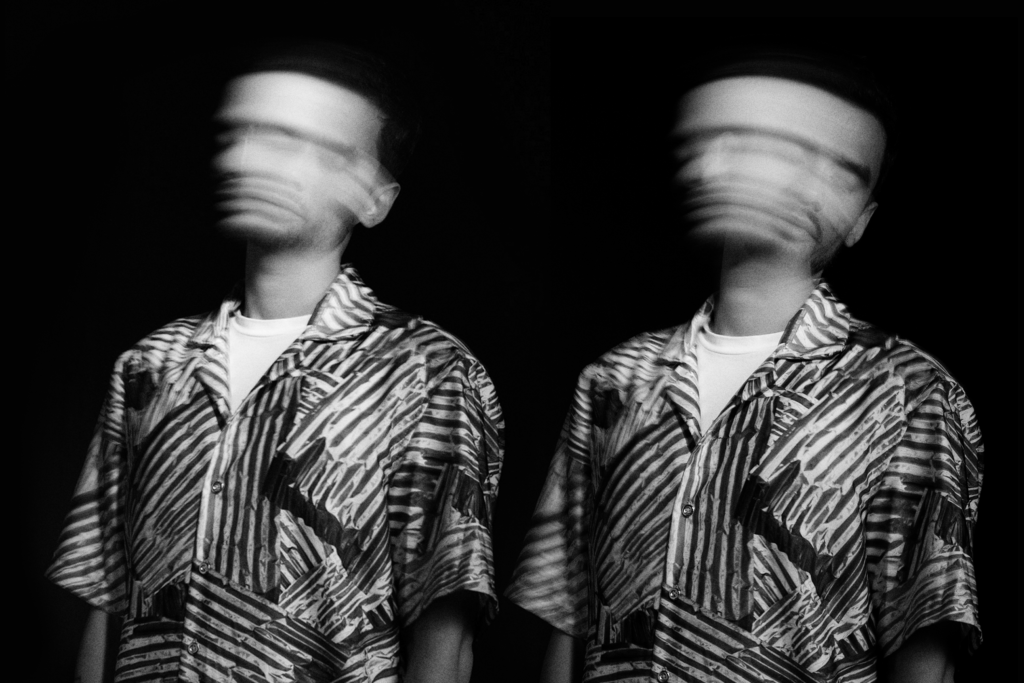 When we began conceptualizing the garment, we knew we wanted an all-over print that focused on yero as a material. This led to two different patterns: a seamless vertical print, and a more chaotic, randomized one.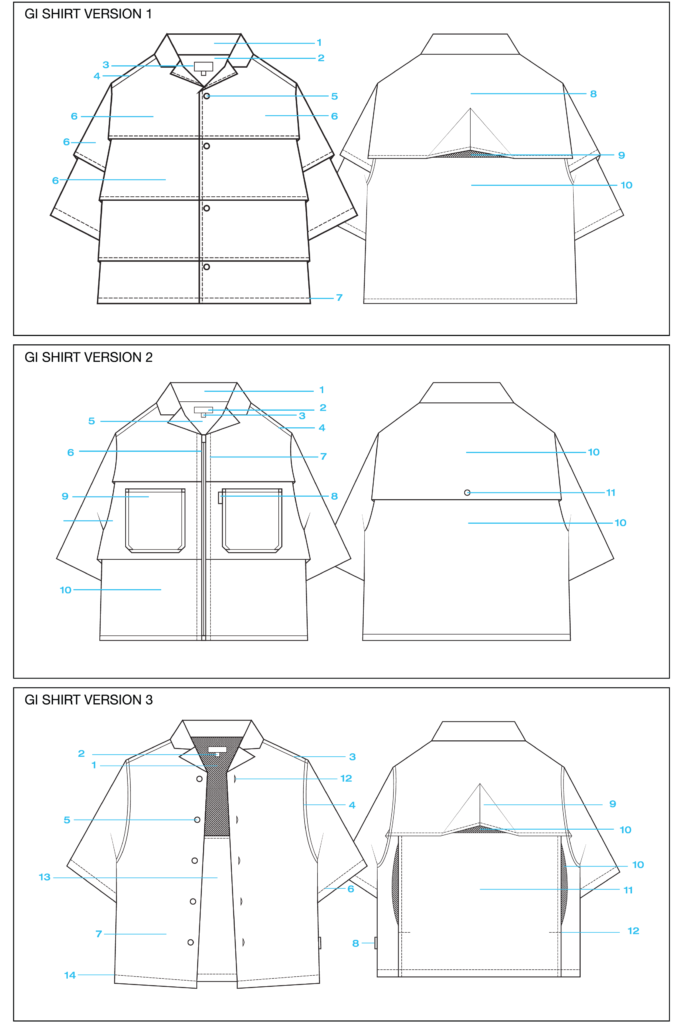 The first pattern concept for the G.I. Vented Hawaiian Shirt had multiple overlapping, vented panels on the front and back to reference the standard plastered layout of yero roofing, among other things. As we grew more familiar with the properties of our fabric, the pattern grew simpler. 
We noticed that the fabric's smooth texture made it extremely difficult to work with: the machines would constantly eat the fabric when installing zipper plackets, and a bevy of functional elements such as hidden pockets would have also compromised the drape and fit of our fabric, as well as move the focus away from the print itself—the opposite of what we wanted. Our sewing team eventually came to the understanding that simplifying the venting and using a specific thread number made the fabric easier to handle, and the final garment feasible.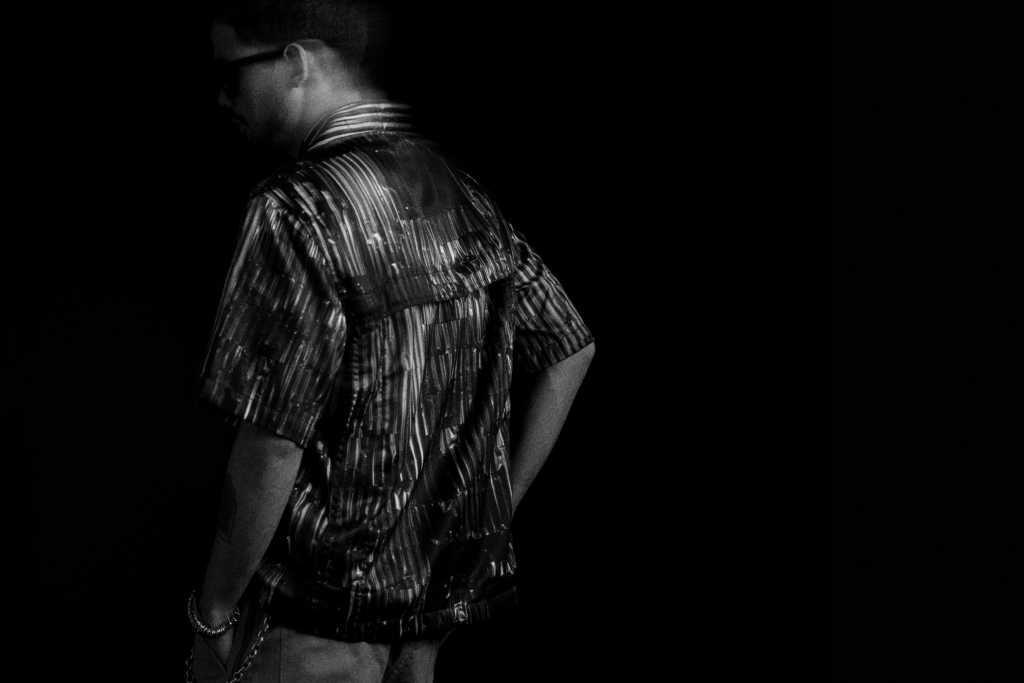 Luis Antonio Santos will be participating in multiple gallery shows, including Alt Philippines on February 14 to 16, and showcasing the next series of hyperrealistic yero structure paintings alongside Silverlens Gallery at Art Fair Philippines from February 21 to 23. An upcoming solo show is slated for April at West Gallery. You can find out more about his work from his instagram and website, @visiblefiction and https://luisantoniosantos.com/, respectively.


Words by Julio del Prado
Photos by JL Javier and Ben Chan
Model: Carlos del Prado
get_footer() ?>