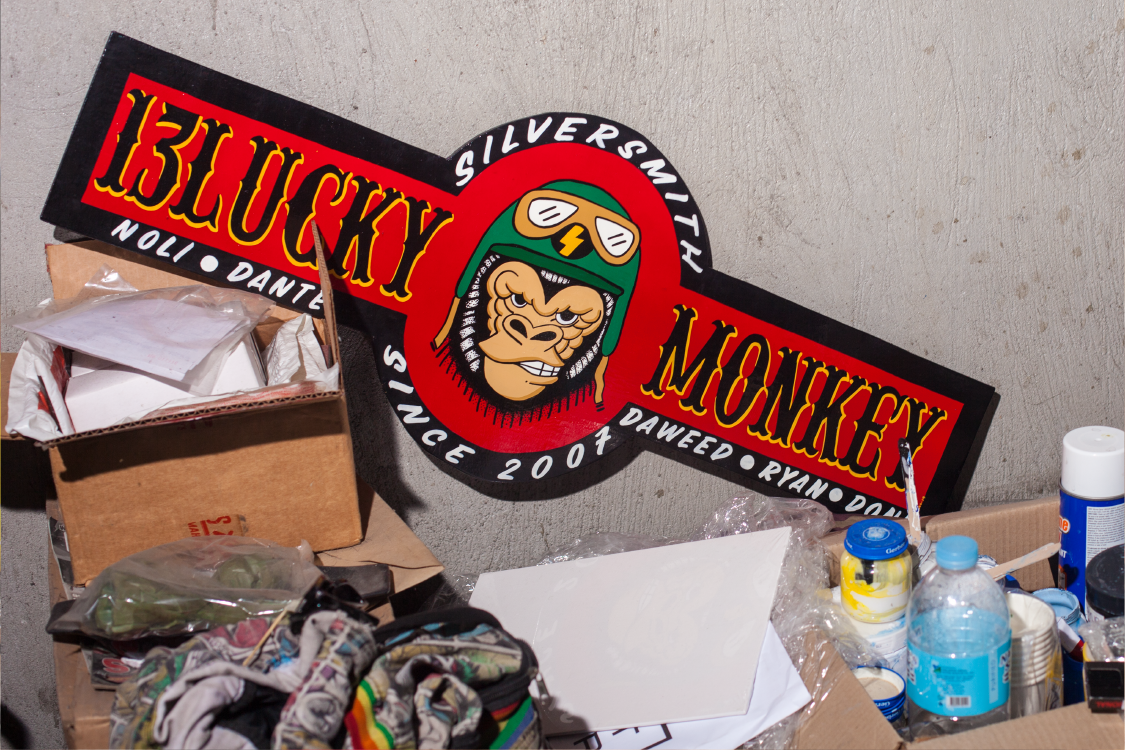 Feature
"In the Monkey's Paw":
13 Lucky Monkey's Command on Classic Jewelry
"This is the opposite of fine jewelry", Dante Dizon remarks in regards to his team's work with 13 Lucky Monkey. Their body of work forms a new path towards how accessories – especially jewelry – is perceived in today's ultra-modern world. Instead of perfection, they look for authenticity, often highlighting the identity of an object formed from continuous use and wear.
"Dirty, greasy, noisy," continues Dante, likening their pieces to old motorcycles that he and his partner, Noli Coronado, have long held an admiration for. Yet, like these motorcycles, these pieces are in and of itself a sight to behold. Personalized symbols, hand sculpted details, and even naturally occurring patina, all combine into each piece being truly unique in identity to the wearer – an ethos 13LM embodies in every new project as a sort of "wearable sculpture."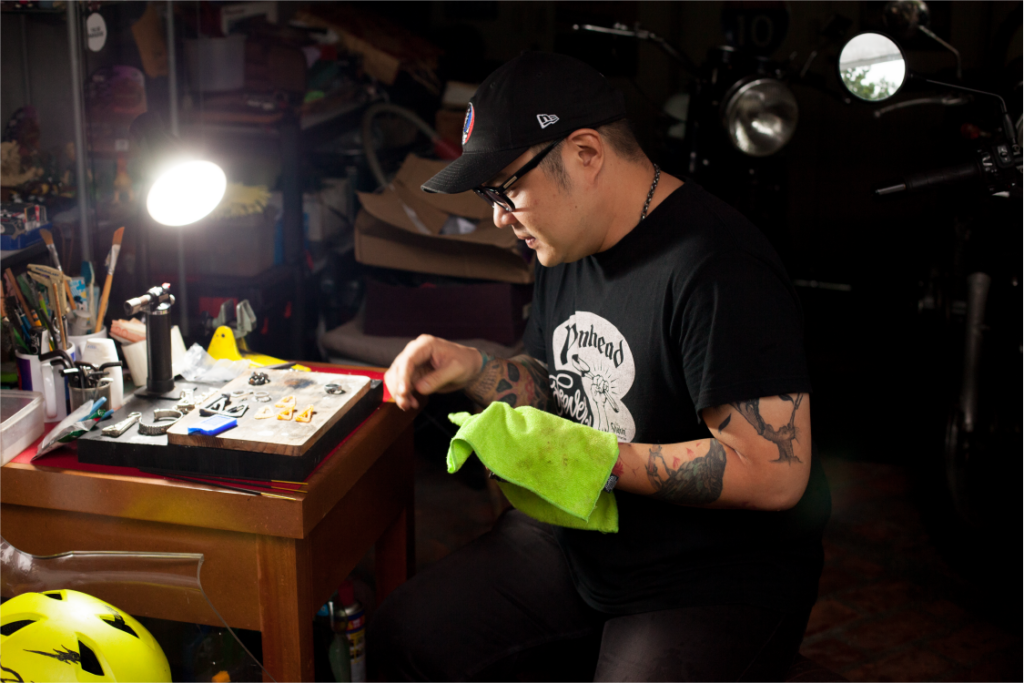 Noli and Dante serve as head sculptor and creative director, respectively, but they aren't alone in their endeavor. They are joined by their team of sculptors: David Sarno, who specializes in geometric patterns and filigree (ornamental gold/silver work), Donna Tan, giving the feminine touch as well as micro sculpting techniques, and Ryan Hao, who focuses on the likeness and anatomy of animal forms. The entire team is driven by the same inspirations that lay in the foundation of 13 LM, that of a life that surrounds family, motorcycle culture, rock-and-roll culture, as well as all the subcultures that permeate within.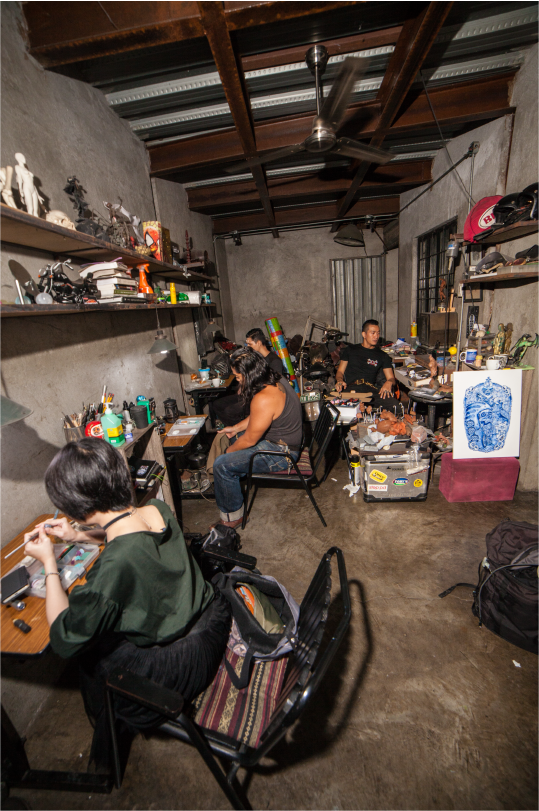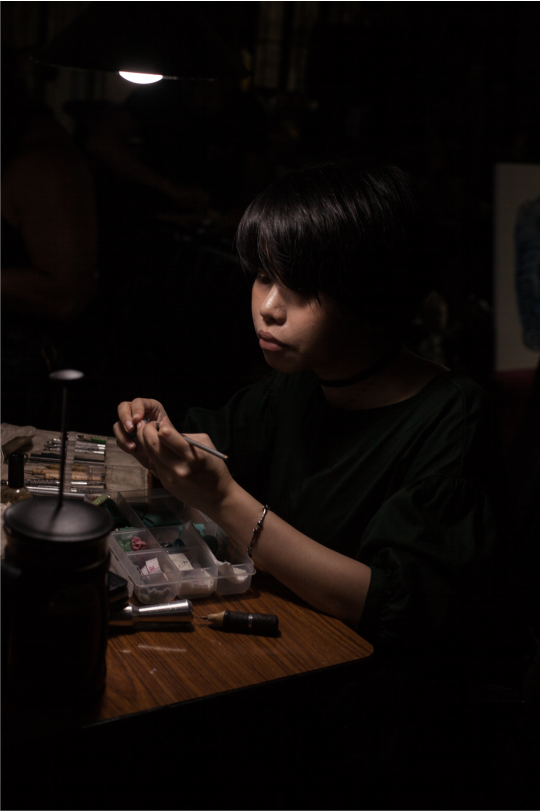 For this collection, the 13 LM team had to find a way to translate their usage of raw and organic design motifs towards the aesthetic espoused by Fortune's debut collection, "War is Hell, Heaven Can Wait". New techniques, such as hand-engraving, were utilized to best capture the details found in each piece. "Branding was an issue [since] there was no consistency during the first run. We tried 3d printing to rubber molding, then back again."
Collaboration is always a tricky project at the best of times, but with a collective nod towards the finished output, 13 LM and Fortune released 3 pieces for this collection all crafted in .925 Sterling Silver: the W.W.D. Peace Ring, Tank Tread Bangle, and Sniper Stock Chain.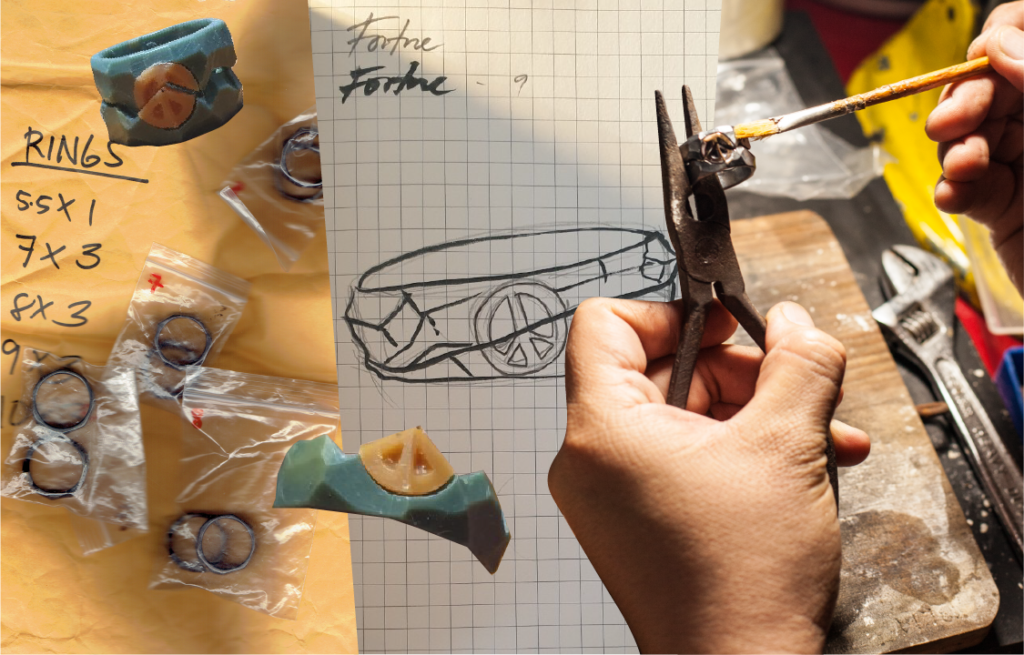 Custom rings are one of the most sought-after 13LM pieces as they are often created with an individual concept and unique signature. The W.W.D. Peace Ring is no exception, featuring a callback to one of their earlier ring collections – multi-part functionality. This multi-faceted ring splits into two congruent pieces, right in the middle of the peace symbol insignia which is handcast in 10k gold. When split, the ring becomes two individual pieces with single jagged edges on one side.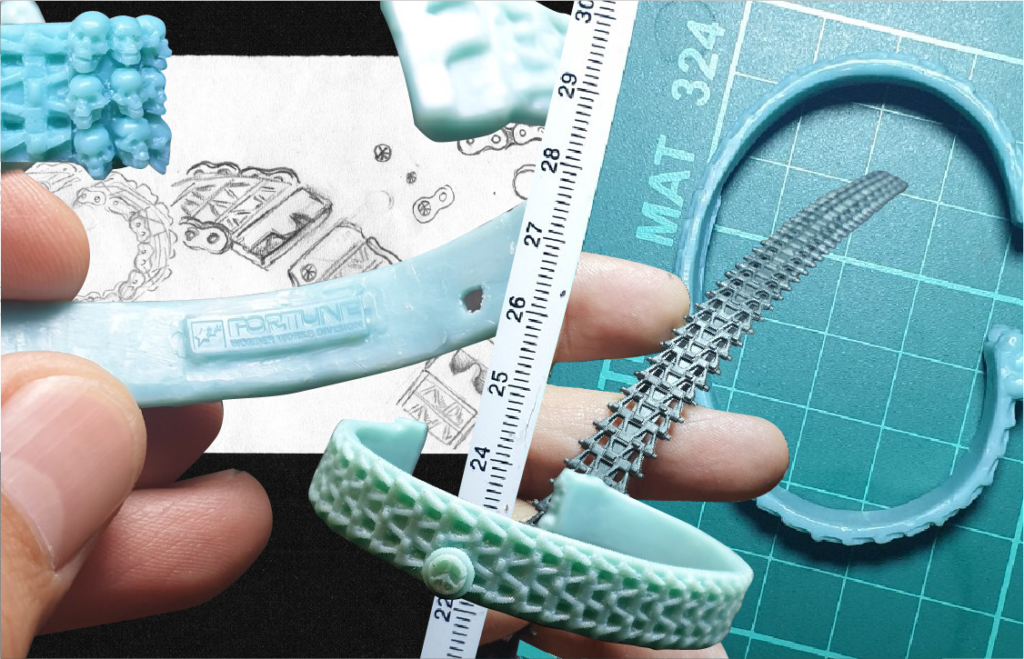 "The tank treads were a nightmare," referring to the intricate ornamental work that runs the length of the whole accessory. The Tank Tread Bangle is a piece inspired by heavy military machinery. Their first attempts into crafting the piece was particularly tricky to execute due to the complexity of the minute details found in the treads' design and the gold micro insignia. "In our heads it would be easy, but it took us three or four tries when we actually molded and sculpted it."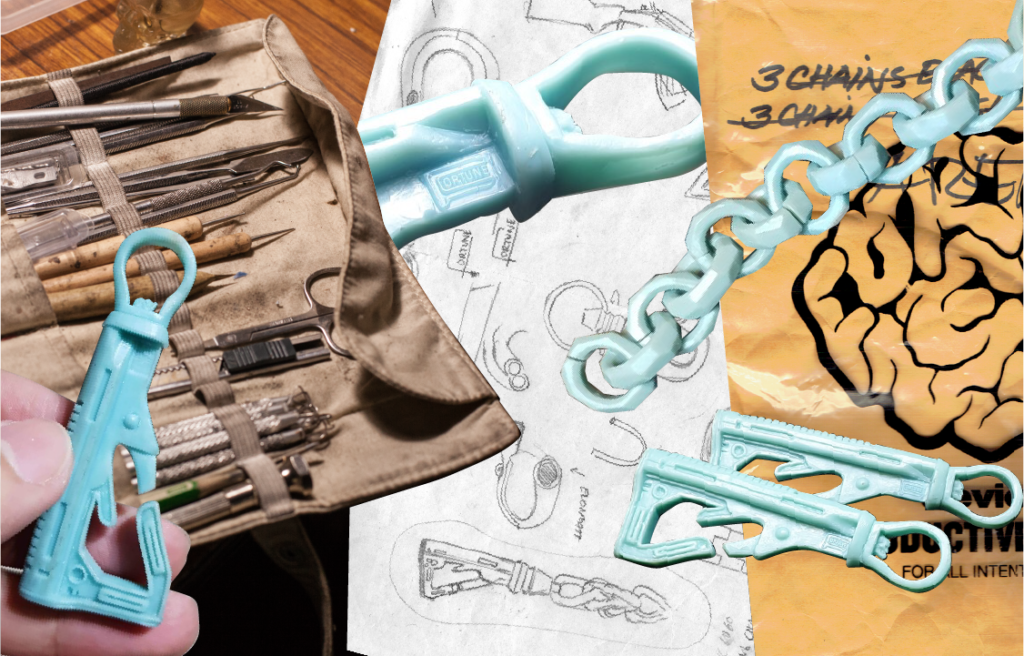 The Sniper Stock Chain chain combines both brands' attraction to individuality and utility. Its base design as that of a wallet chain further pulls forward the 13 LM ethos of biker culture mixed with rock-and-roll subcultures. The versatility in this piece, however, is completely accidental. Designed to resemble a miniature AR-15 rifle, Fortune recognized that linking the two end hooks together created a necklace. It's these kinds of discoveries that embody the brand of playfulness that they look for with each collaboration.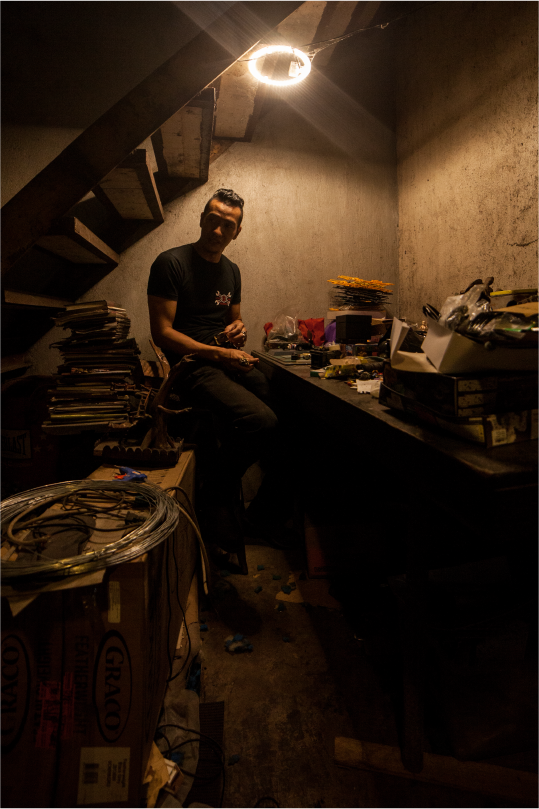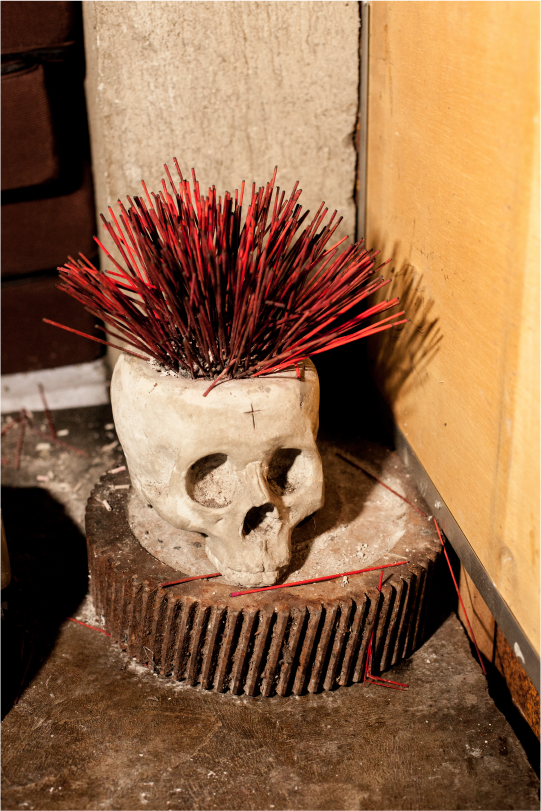 Besides collaborating with Fortune W.W.D., 13 Lucky Monkey has other endeavors up its sleeve for the remainder of the year and into 2020. A painting exhibit in Modeka Creative Space will be up on December 14, 2019, as painting is another creative outlet for the team to rally behind. The team also has a few toys down the pipeline to expand on its capabilities, as well as a planned apparel line to accentuate their already carefully designed pieces. You can find more from 13 Lucky Monkey at their instagram and website, @13luckymonkey and https://www.13luckymonkey.com/, respectively.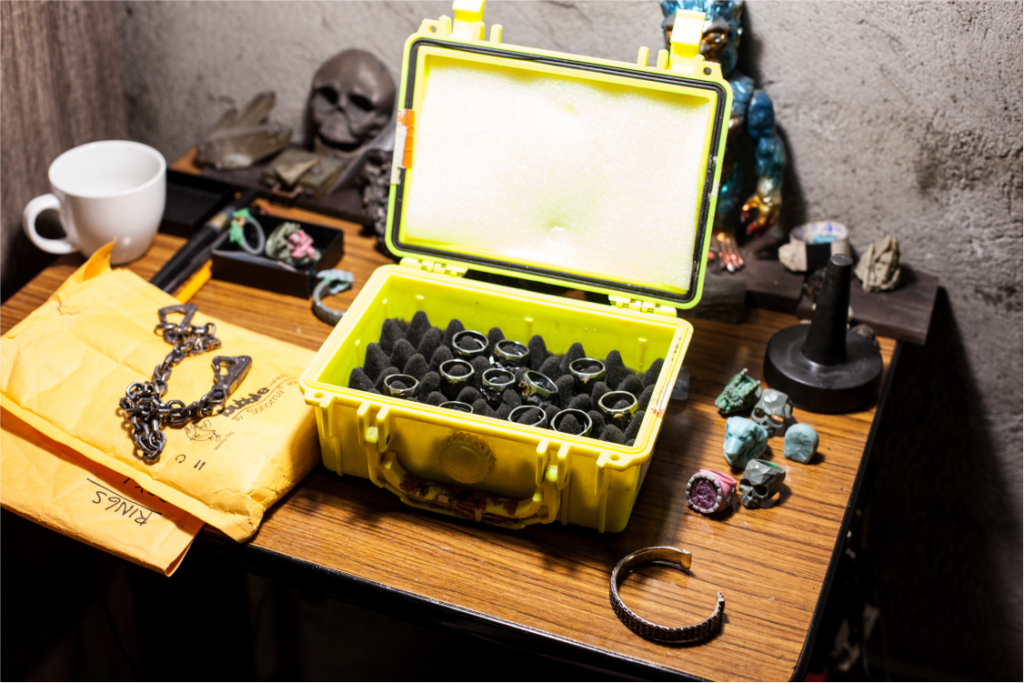 Words by Rafael Alfonso
Photos by Mac Villaluna
get_footer() ?>